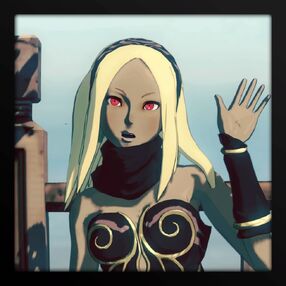 My history with Gravity Rush is a little odd because it started in 2014 with a mascot fighter. You might know it, it's PlayStation All Stars Battle Royale, in which Kat was a playable fighter. When I first saw her, I became extremely curious since I had no idea who she was, and what her game was. I bought her through PSN to see what she was all about. Since then, she has become my main fighter, and I had to try her home game, Gravity Rush, out at that point. Christmas of 2014, I got a PS Vita, with Gravity Rush being the first game I had for the system, and the rest is history. I have been in love with the series since then, and Kat has become one of my favourite video characters thanks to her optimistic attitude, sheer cuteness, and for side-stepping the clichés concerning amnesiac heroes.
My favourite pages
Edit
Cecie (first page I edited)
Community content is available under
CC-BY-SA
unless otherwise noted.